Trend Micro Premium Security 2015 at a Glance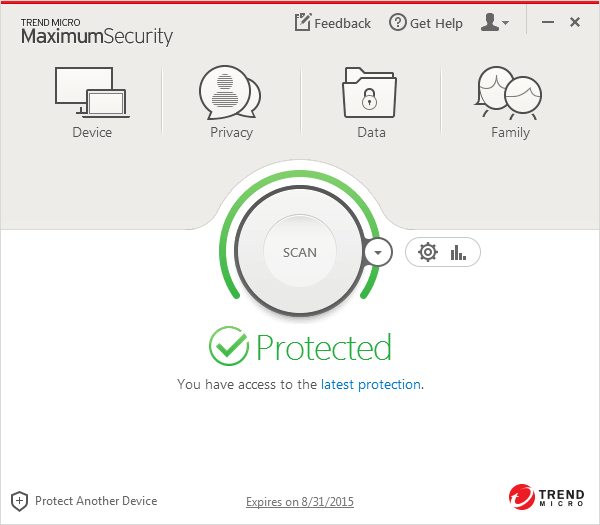 STRONG ANTIVIRUS PROTECTION MADE SIMPLE
From the Trend Micro Premium Security main console screen, you can easily run antivirus scans or get up-to-the-minute status reports on your computer's security.

Check the state of your protection at a glance. View more details about the software, including online help and account information. Or open the tools link for shortcuts to features like Data Theft Prevention.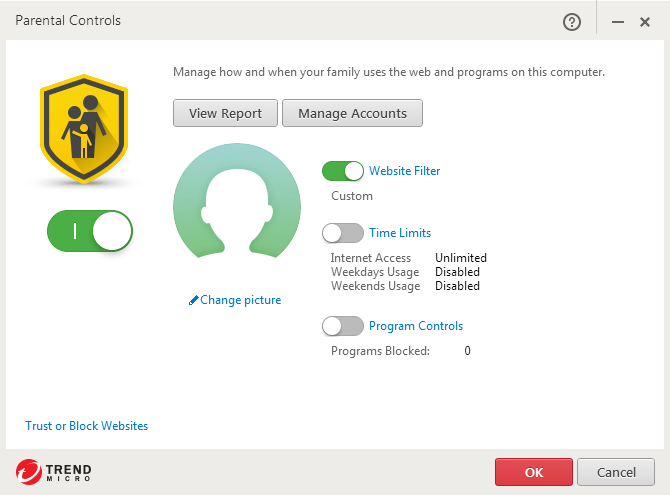 PARENTAL CONTROLS
Without having to look over their shoulders, you can easily protect your children from inappropriate websites, limit their time on the Internet, and see detailed reports about what they do online.

Select from a range of pre-set settings recommended by on-line child safety experts to suit different age groups or quickly and easily customise the parental settings yourself. Different settings can be created for each member of your family.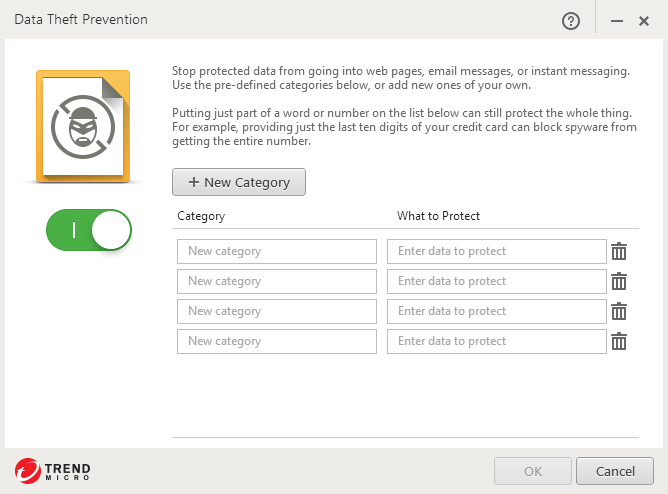 DATA THEFT PREVENTION
Prevent hackers and spyware from stealing credit card numbers, passwords, email addresses, and other sensitive data.

Stop protected data from going into web pages, email messages or instant messaging. Use the pre-defined categories or set new ones of your own. Putting just part of a word or number into the Data Theft Prevention list can still protect the whole thing. For example, entering just the last four digits or your credit card can block spyware from getting the entire number.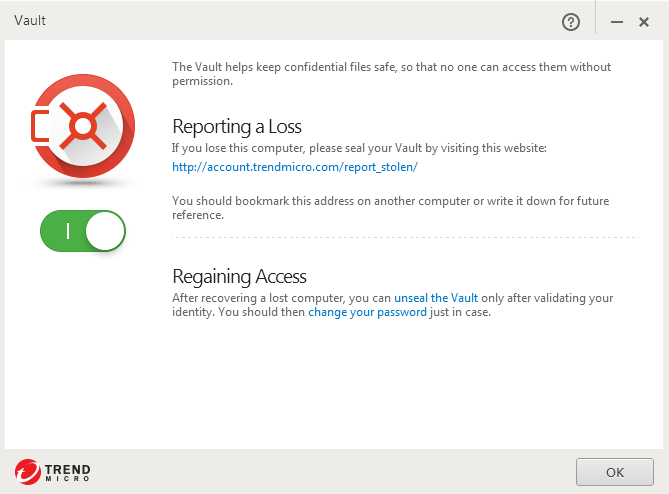 TREND MICRO VAULT
The Trend Micro Vault keeps confidential files safe, so that no-one can access them without your permission. For maximum security store your confidential files in this password protected folder.

If your computer is lost or stolen, you can remotely lock this vault to keep these files safe. After recovering a lost computer, you can unseal the Trend Micro Vault only after validating your identity.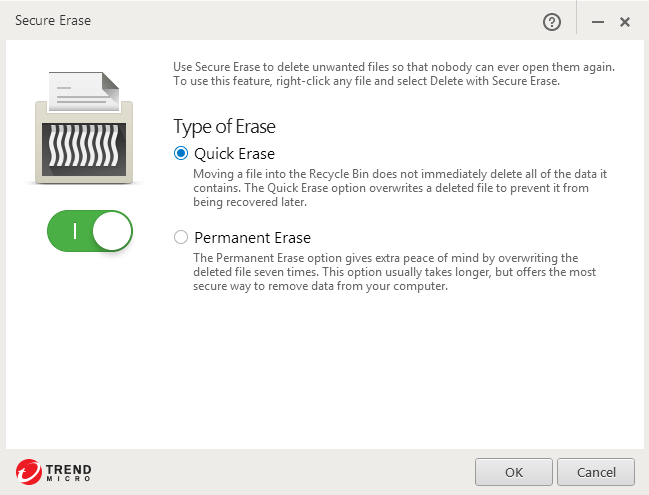 SECURE ERASE
Use secure erase to delete unwanted files so that nobody can ever open them again. Deleting a file just removes the directory information used to find it, but not the actual data. The Secure Erase feature overwrites deleted files with random data, so that the contents can't be retrieved.

For even more security, the Permanent Erase option overwrites files seven times and meets United States government data security standards.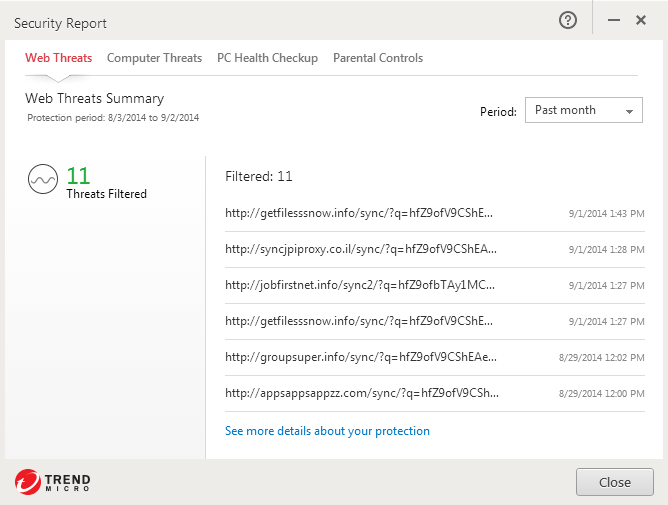 DETAILED SECURITY REPORTS
Easy to read reports provide you with all the details about the threats that attack your computer. You can drill down into detailed logs with just one click.